You are here
Home
>
Recycling for a Cause
Recycling for a Cause
April 5, 2016
For the past 3 years, on a local office basis, Joyce Curnell and Renee Dumas from our corporate office in Hatboro, PA have collected empty ink and toner cartridges and coordinated their efforts to not just recycle cartridges, but recycle them to support so many people in so many wonderful ways. In support of their efforts, and as part of our sustainability initiative, Clean Earth will start recycling all ink and toner cartridges at all locations, and better yet – it's for a great cause that keeps on giving.
The tall pile of empty ink cartridges that grows at Renee's desk year around is collected and recycled to support the 
Brett Stebulis Memorial Fund and the Gift of Life Organization. The Brett Stebulis Memorial Fund was created in memory of Joyce's nephew Brett C. Stebulis, and is used to help pay for the education of new EMT's, Paramedics, and Firefighters that can apply to the Fund for scholarship monies to pursue their emergency service careers. Joyce's nephew, Brett, was a Firefighter/EMT when he passed away, yet his memory lives on through the quiet kindness of the people we work with everyday by the simple act of recycling.
Brett's memory also lives on through the Gift of Life Organization, so in his memory, the Brett Stebulis Memorial Fund also donates each year to the Gift of Life Organization in memory of Brett and his gifts to the Gift of Life. That's pretty amazing.
To date, the Brett Stebulis Memorial Fund has helped 10 individuals continue their education, and assisted a Firefighter and his family that lost their home due to a fire.
Locally, several health care and emergency service professionals also participate in this recycling program along with several emergency services in Bucks County, PA to help build scholarship monies.
And to think, all this goodness starts with empty ink or toner cartridge and a little effort to recycle.
Clean Earth is proud to be a part of these efforts that support so many wonderful causes and proud of the people at Clean Earth that makes all this happen.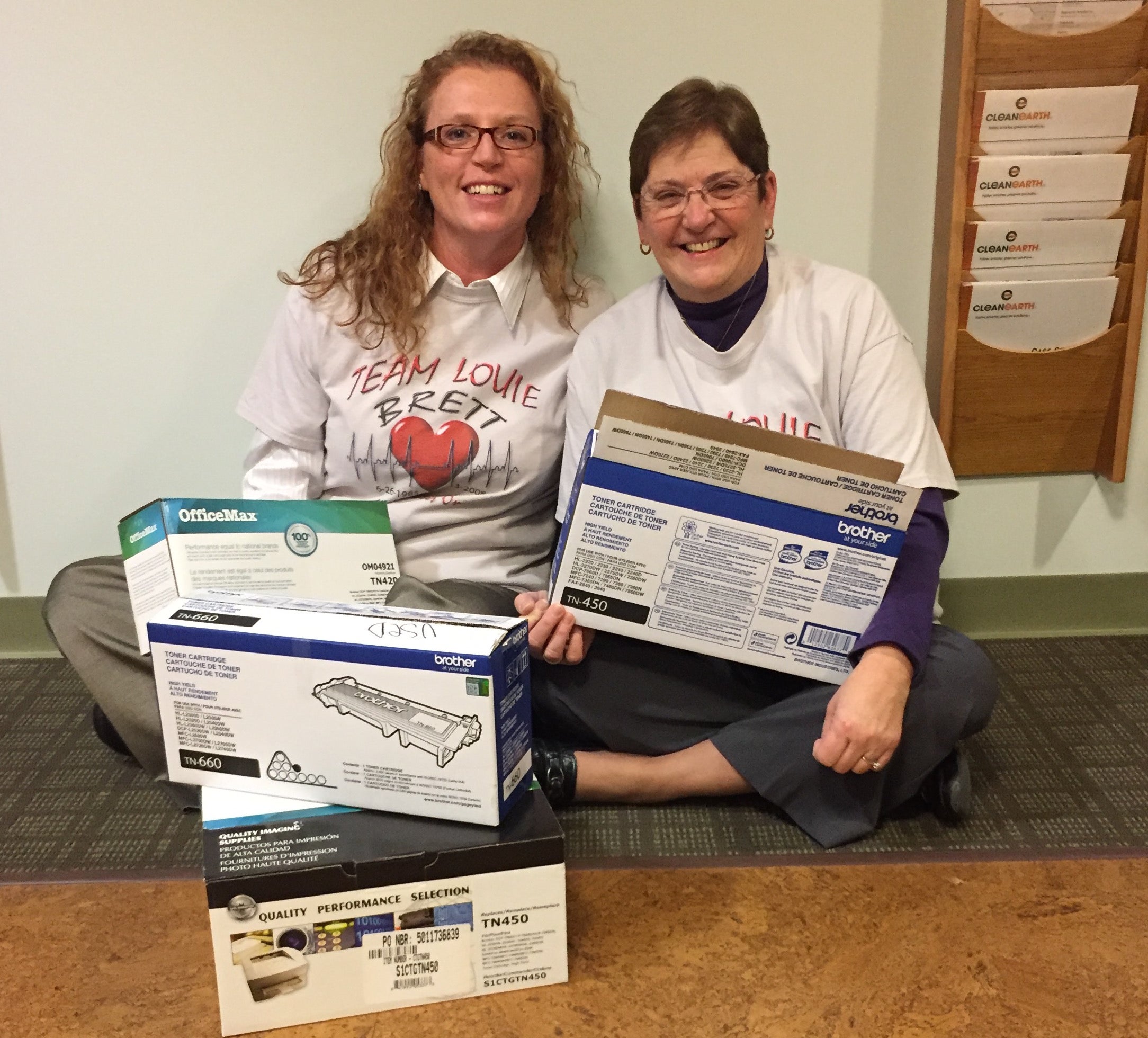 Alt Tag:
Clean Earth Team Gift of Life
Picture: (from left to right) Renee Dumas, Joyce Curnell - Clean Earth, Inc.
Author: Jamie Mance, Marketing Communications Specialist
Receive Clean Earth News
Sign Up to receive the latest news about Clean Earth services, solutions, and locations.